Department of Physical Culture and Sports among faculties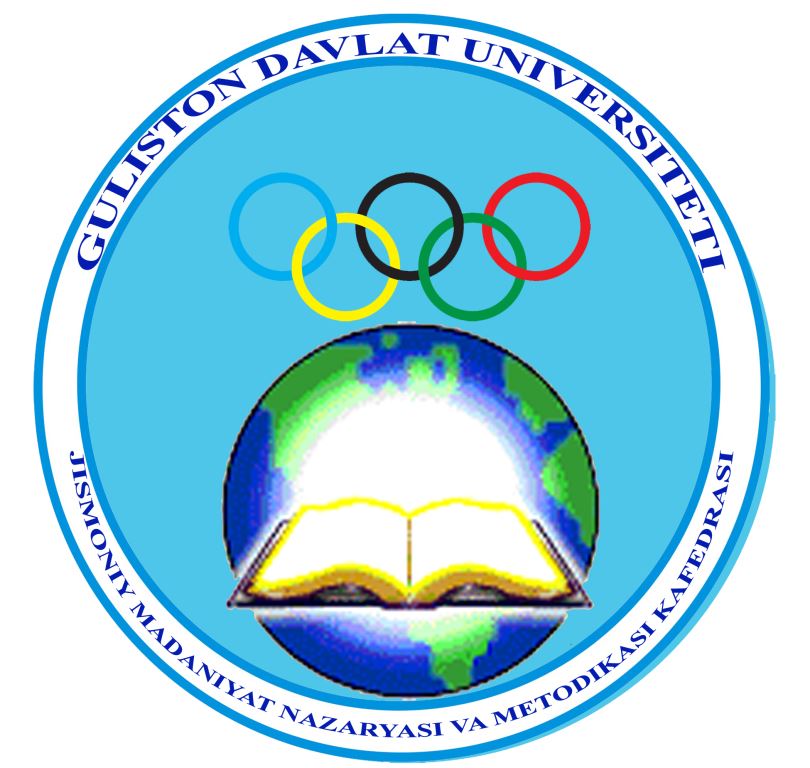 Head of Department: Sultonom Shuhrat
Science: "To teach coordinative competence of boys under 10-14 age having various level of physical development"
The history of the Department
Department of "Physical training" has been operating since 1966.
Initially, the chair was headed by G.Inchik (1966-1975). Then from 1975 to 1981 A.Agzamov, from 1982 to 1986 V. Koltunov, from 1986 - head of the department. In 1986, the department was divided into faculties: "Physical training" and "Methods of teaching sports science".
Department of "Methods of teaching sports discipline" was headed by V.Korobkov, and "Physical training" department was headed by A. Ochilova.
In 1992 the faculty of "Physical culture" was created, the candidate of biological sciences, docent Kholbota Mamatkulov was appointed as the dean.
Department of "Physical training" between faculties was headed by M.Bairbekov, Sh.Sariboev, A. Cho'liev from 1992 till 2000.
Until 2002 A.Anarbaev headed "Methods of Teaching Sport".
In 2002-2011 the head of the department was the candidate of pedagogical sciences J.Komilov. By this time, both departments were united and called "Physical Education".
From 2011 to 2012, the department was called "Physical Education and Sport". Sariboev, senior lecturer A. Tanibberdiev, docent M.Bayirbekov.
During the period from 1966 to 1990, in the department, G.P.Inchik, T.G Galimova, O.Doniyorov, V.Vershilkin, B.Taymurodov, D.Hudoyberdiyeva, E.Sa'diev, V.Korobkov, N.Baryeva, S.Kazadaev, A.Anarbaev and O.Starikova worked.
Starting from September 2015, another faculty of "Physical culture" was established at Gulistan State University. At the faculty there were two departments: "Theory and methodology of physical culture" and "Physical culture and sport among faculties".
At the department of "Physical culture and sport among faculties" A.Shuliyev, Sh.Sariboev, S.Kubaev, A.Burxonov and others, I. Iskandarov, A.Bekmuradov, Sh.Jonibekov, O'.Eshankulov, B. Omonbayev and others.
Professors and teachers of the department are trained in the field of "Physical Culture and Sports" on the basis of modern pedagogical and information technologies. The main research topic of the department is "Promotion of healthy lifestyle among students through the use of modern pedagogical technologies in physical culture and sports".
Members of the department regularly publish the results of scientific researches in international and republican scientific-practical conferences. In particular, more than 60 scientific articles and abstracts were published in the period from 2017 to 2019 by members of the department in two foreign journals, 5 in international scientific journals, 10 in international scientific conferences, more than 30 in national scientific conferences and more than 35scientific conferences. published.
The scientific researches conducted by the researchers of the department are conducted by the professors of the Uzbek State Institute of Physical Culture R. Salomov, R. D. Holmuhammedov and associate professors Sh.I.Iseev.
The staff of the department also provides practical support to the regional, city educational institutions. Regional Department of Public Education and Department have signed agreements on conducting experimental work on teaching research in teaching staff.
Teachers of the department provide methodological help to the teachers of these educational institutions on the system "Teacher-apprentice".
Members of the department are also active in organizing free time of students. There are 8 types of sports clubs in the university.