Faculty of Information Technology
Dean of the Faculty of Information Technology: Turdiboev Dilshod Khamidovich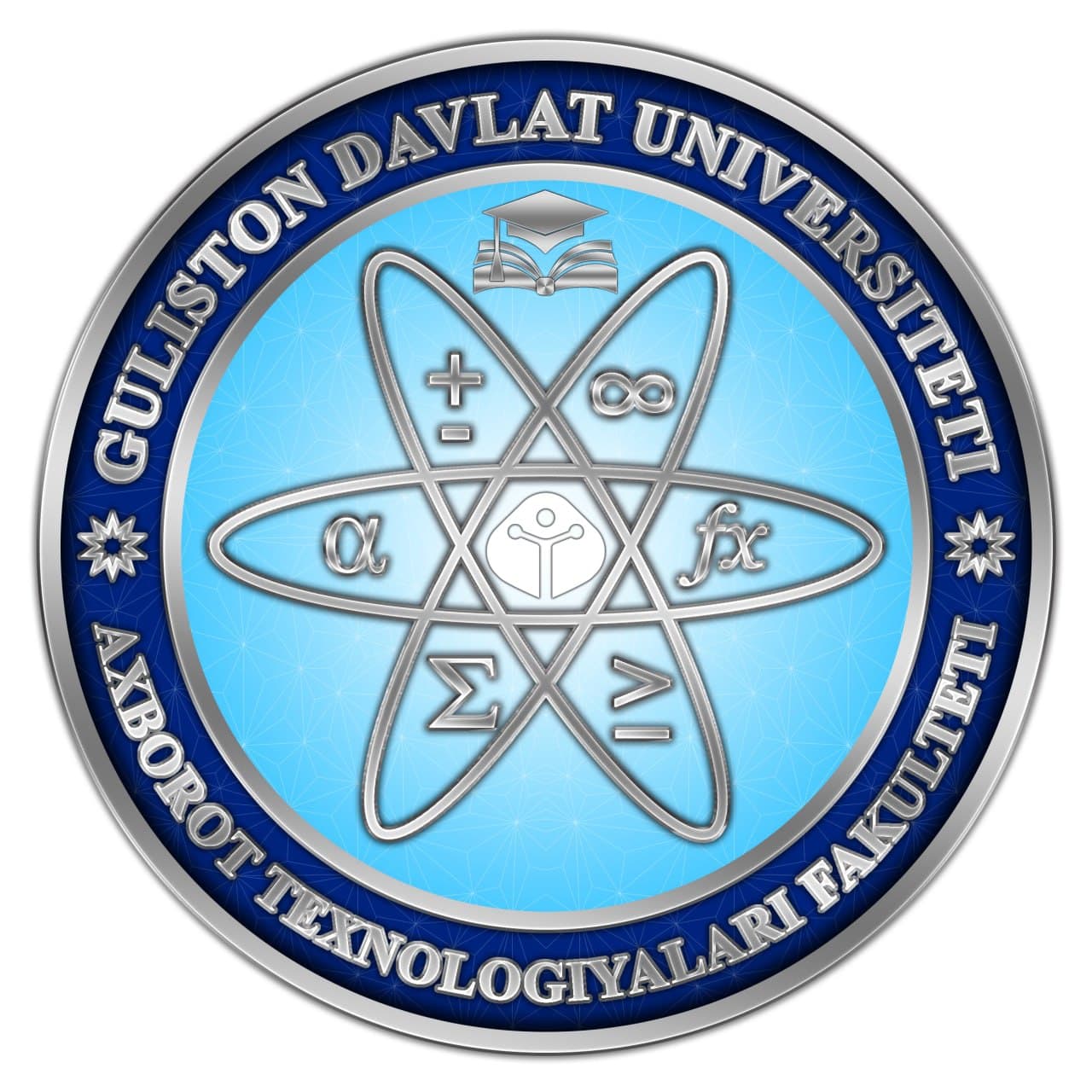 Reception hours: Daily except Sunday 15-00, 17-00
Phone:+998972754782
E-mail: dilshod.turdiboyev.82@mail.ru
Deputy Dean for Academic Affairs: Mamatov Jurabek Sadullaevich
phone: 994640540,
E-mail: jurabek25@mail.ru
Deputy Dean for work with young people: Ergashev Baxtiyor Baxriddinovich
phone: 972777002,
E-mail: baxtiyor@mail.ru
The main scientific topic of the faculty is the training of qualified specialists by ensuring the integration of science, education and production.
History of the Faculty
* The faculty was founded in 1968. To date, there are the following bachelor's degrees 5130200-Applied Mathematics and Computer Science, 5140200-Physics, 5130100-Mathematics, 5110700 - Methods of Teaching Computer Science and 5110100-Mathematics and Computer Science, and master's degrees 5A140202-Physics (optics, magneto-optics, molecular optics), 5A110701 –Information Technologies in Education and 5A130101-Mathematics (in the following areas). Since December 1, 2020, the faculty is headed by the Doctor of Philosophy (PhD) in Physical and Mathematical sciences Kalandarov Aziz Abdukayumovich.
• Currently, the faculty has three departments "Physics", "Mathematics" and "Applied Mathematics and Information Technology". To date, the faculty's teaching staff is 62 people. Of these, 4 doctors of Science, 17 candidates of Science, 20 senior teachers and 21 teachers. The academic degree of the faculty is 33%, the average age of the teaching staff is 39.5 years.
* In the" small schools " of the faculty, 8 circles are organized. Members of the "small schools", faculty members, gifted students, teachers of physics, mathematics and computer science of academic lyceums and colleges of the region participate in research work.
* Teachers of the faculty have developed textbooks, teaching materials, practical, laboratory and independent tasks for students. Members of the departments participated in international and national scientific conferences with more than 200 scientific papers and published more than 150 scientific articles in scientific journals.
* The Faculty cooperates with the National University of Uzbekistan, Tashkent State Pedagogical University, Tashkent University of Information Technologies, Jizzakh State Pedagogical Institute, Samarkand State University, Academic Lyceum of Gulistan.
• The faculty has practical work to improve the efficiency of teaching physics,mathematics and computer science subjects in academic lyceums and colleges,
• Scientific collaborations of the faculty
National University of Uzbekistan named after M. Ulugbek
- Tashkent State Pedagogical University
- Samarkand State University
- Tashkent University of Information Technologies named after Al-Harezmi
- Jizzakh State Pedagogical University
- Physics and Technology Institute of NPO "Physics-Sun" of the Academy of Sciences of the Republic of Uzbekistan
- V. I. Romanovsky Institute of Mathematics of the Academy of Sciences of the Republic of Uzbekistan