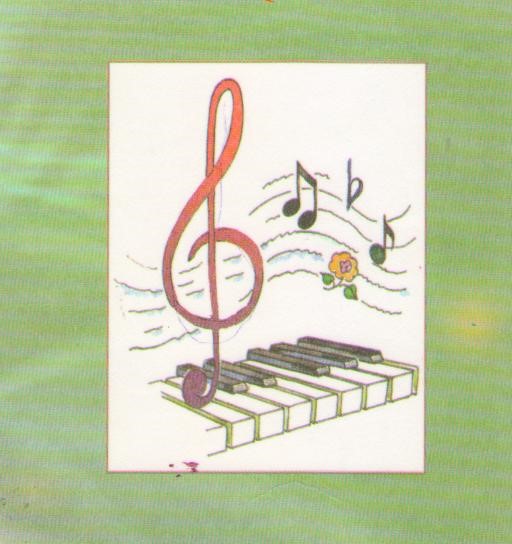 Head of the department: Xodjakulov Baxodir
Phone:+(99 899) 470-66-10
E-mail address: glsu_info@edu.uz
The main scientific theme of the department: The technology of preparing a future teacher for aesthetic work.
History of the department
• Department of "Music" was founded in August, 2016 on the basis of "Music education" department. The department of "Music education" has been operating since 2010. Since 2010 senior teacher N.Rakhimov has been heading the department. From 2016-2017 academic years the direction "Labor education" has been added to the department.
• The chair consists of 10 professors and teachers where among them 1 candidate of pedagogical sciences, docent, 1 candidate of pedagogical sciences, docent, 1 senior teacher and 3 teachers. Average age of professor-teachers of the chair is 37 years.
• The chair is working on the scientific problem of "Technology of preparing future teachers for artistic aesthetic work".
In the "Small school" organized by the department there are 2 clubs. Members of the "Small school" are involved in the research work of teachers, gifted students, teachers of music and labor education at the regional schools.
Studying the problems of organization of "Music culture" and "Labor education" classes in secondary schools. and 3 PhD dissertations and one doctoral dissertation on finding scientific solutions.
There are 32 specialized and elective subjects are taught at the Department of "Music education" and "Labor Education".
• Teaching aids, teaching materials, workshops and TUIs have been developed by the teaching staff of the department. Members of the department have participated in international and republican scientific conferences with more than 50 scientific papers and published more than 20 scientific articles in scientific publications.
• The department keeps educational cooperation with Tashkent State Pedagogical University, Jizzakh State Pedagogical Institute, Samarkand State University, Karshi State University, Andijan State University, Termez State University as well as with four colleges, four public schools and two preschool educational institutions of Syrdarya region.
Students' group on scientific research functions in the department. The results of students' scientific research are reflected on the practical work of public institutions. On the result of the work there prepared speeches for conferences, seminars published articles in collection of scientific works. Annually the students take part in contests of student's scientific work on regional and republican level.
The regional and republican conferences, contests, and talented students who have taken part in the competitions have good practical results. More than 30 talented students of the department became winners and laureates of various competitions at republican and regional levels. Taking an active part in contests and festivals of professional skills on various levels future teachers occupy top places.
• In addition, each academic year there is organized annual "Report Concerts" and exhibition of creative works of the department. The staff of the department cooperates with the following scientific centers and higher educational institutions in educational, upbringing and scientific fields.

Address: Gulistan, 4th district, Gulistan State University, Faculty of History of art, floor 206, room "Music and labor education"